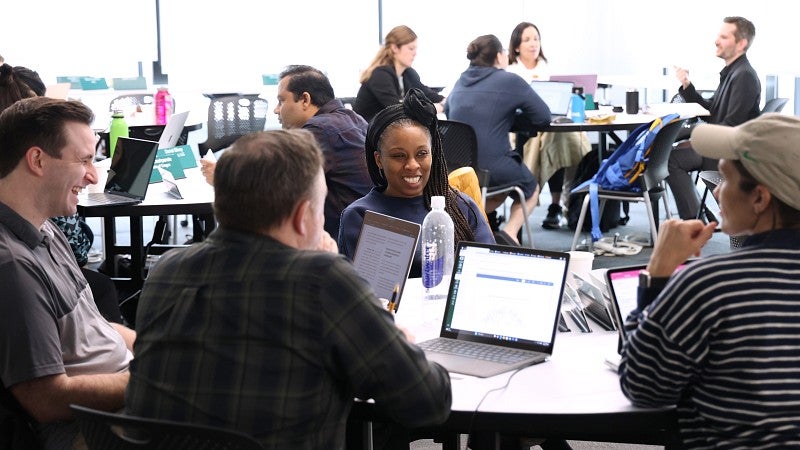 The University of Oregon's Lundquist College of Business offers its signature executive MBA program in the heart of Portland.
Designed for accomplished mid-to-senior managers, executives, entrepreneurs, and business leaders with demanding schedules, the Oregon Executive MBA is a transformational experience that gives already accomplished professionals the confidence and skill to become successful leaders in today's complex and global business world.
How to Apply
Through projects, presentations, and the application of academic knowledge and established best practices, the Oregon Executive MBA will give you the skills and confidence along with the degree you need to take your career to the next level. Explore tuition and fees, learn more about scholarship, funding, and DEI fellowship opportunities, and more.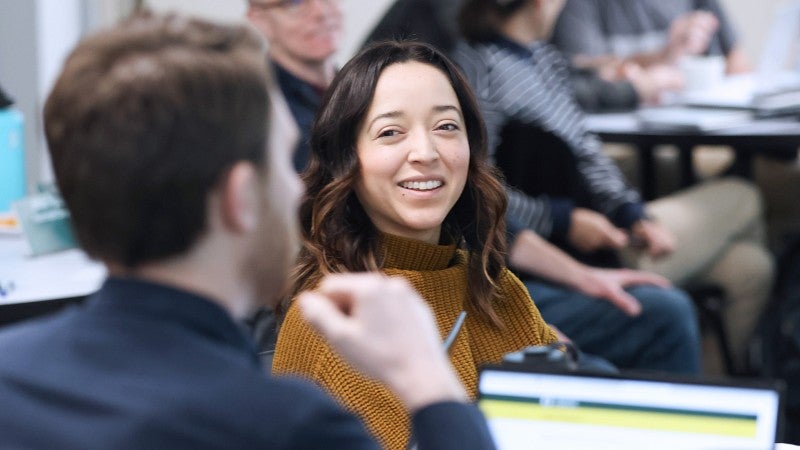 Executive Experience
Tailored to executives and emerging business leaders, the Oregon Executive MBA is as academically rigorous as any full-time MBA program, but is differentiated by its cohort structure, convenient schedule and student services, robust network, and application and relevance to current careers.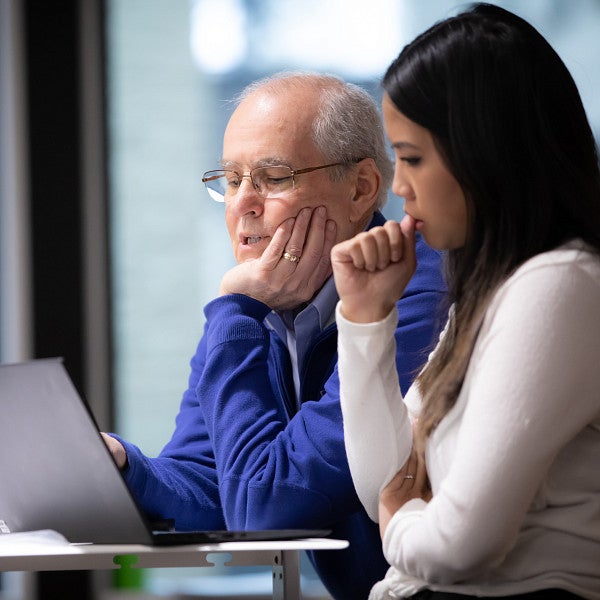 Requirements and Courses
Each cohort of working professionals spends twenty months side-by-side, bringing their own real-world business acumen to bear on the lessons learned in a high-level MBA curriculum. We know our students are already beyond the basics, so we focus on leadership, teamwork, and personal growth in projects that hold relevance for today's business environment.
Convenient Location
Located in Portland, Oregon, the Oregon Executive MBA program sits in the heart of the Pacific Northwest, is immersed in nature and innovation, and is surrounded by top industries.
Join the Flock
Find out how studying business here can take you most anywhere you want to go.
Connect with an Admissions Officer
#31
EXECUTIVE MBA PROGRAM IN THE UNITED STATES (CEO MAGAZINE, 2020)
50
fellow cohort members (on average)
1,200+
accomplished professionals in our alumni network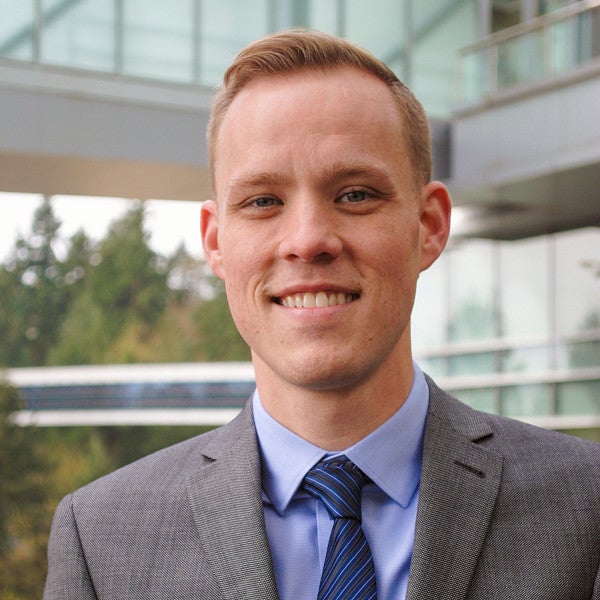 Banning Hendriks, MBA '19
Director of Patient Experience, Oregon Health and Science University
Earning an MBA is never a solo effort—especially for the busy professionals enrolled in the Oregon Executive MBA in Portland.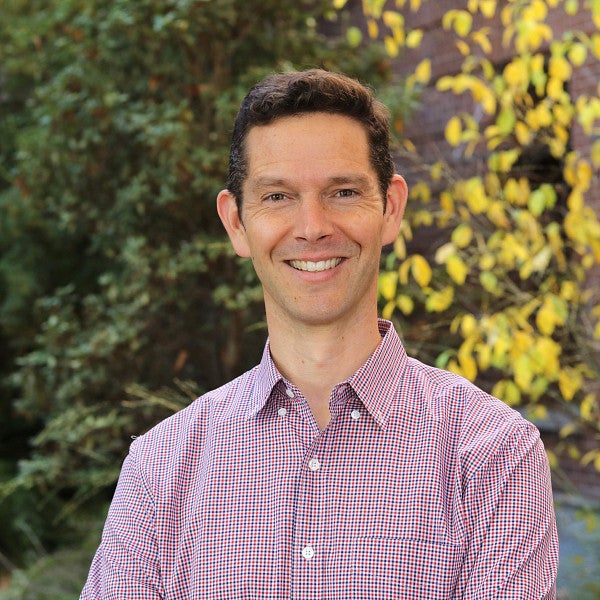 Executive MBA Faculty
Peter Younkin
Associate Professor of Management
Peter Younkin studies entrepreneurship, particularly entrepreneurial activity by traditionally underrepresented groups. In his first year at the University of Oregon he received the UO's prestigious New Faculty Junior Research Award—and he's been going strong ever since. Most recently, he won the Lundquist College's top academic honor—the Stewart Award—for 2023.
What's it like to be a Duck?
Find out what it's like to be an executive mba student at the Lundquist College by attending an info session. Learn about our convenient location and schedule, cohort of working professionals, and world-class faculty.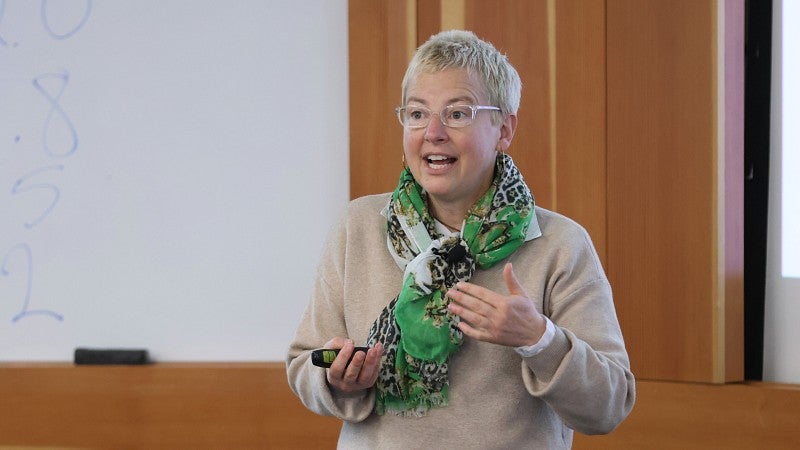 Hands-On Learning
The Oregon Executive MBA experience extends outside of the classroom with such hallmark activities as an executive immersion, global study trip, student and alumni networking events, guest speakers, and more. 
Faculty Experts
Our world-class faculty are experienced practitioners and accomplished academics, selected for their skill in teaching experienced leaders.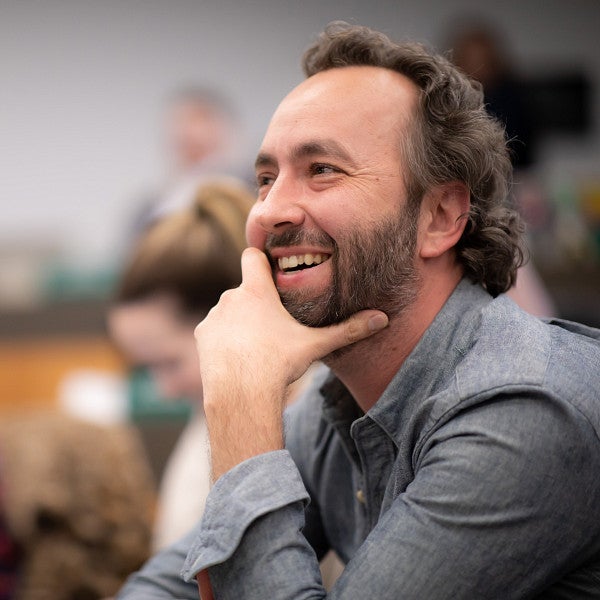 Professional Development
The Oregon Executive MBA has an extensive and unparalleled network of alumni and we provide some of the best career development information, industry research tools, and executive coaching to current students and alumni alike to facilitate networking and professional advancement.
Pursue your MBA in Portland among other high-achieving professionals.
98
Current executive mba students
30%
Racial and ethnic minorities
15
Average years of work experience
7
Average years of management experience
Follow Oregon Executive MBA on Social
Contact Us
Academic Facility
109 NW Naito Parkway
Portland, OR 97209
Mailing Address
38 NW Davis Street, Suite 200
Portland, OR 97209