Your Top Destination for Business Education
If you have the passion, we have the path.
At the University of Oregon's Lundquist College of Business, we offer degrees that cover the world of business and give you the hands-on experience to make an immediate impact. Plus, we have an amazing network of alumni, and our faculty members are veterans of the industries they teach, providing hard-earned insight and knowledge.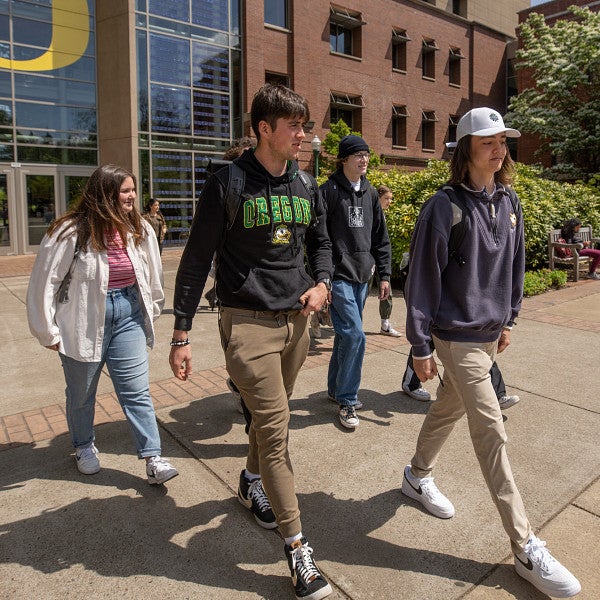 Undergraduate Programs
The Lundquist College of Business at the University of Oregon houses one of the leading undergraduate business programs on the West Coast.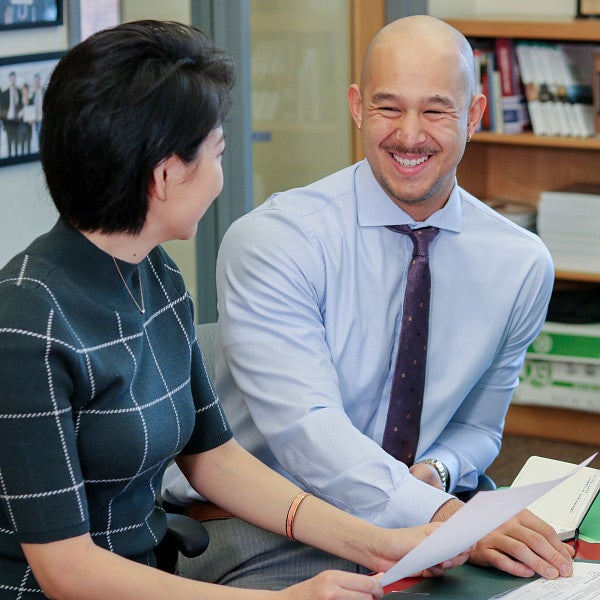 Graduate Programs
Whether you're looking to elevate your career, break into a new line of work, take your company to the next level, or educate the next generation, the Lundquist College of Business offers a flexible array of graduate programs in Eugene and Portland to propel you on your journey.
1st
OF ITS KIND MASTER OF SCIENCE IN SPORTS PRODUCT MANAGEMENT PROGRAM
Top 5
GREEN MBA PROGRAM, THE PRINCETON REVIEW
4.17
AVERAGE STUDENT RANKING FOR QUALITY OF PROFESSORS AND INSTRUCTORS (OUT OF 5)
Start Your Journey Here
We are a top business school with a unique mission and vision that draws strength from our links to the Pacific Rim and the distinctive qualities of Oregon culture: innovation, sustainability, active lifestyles, financial stewardship, and respect for individuality and diversity within an increasingly global community. Situated in the heart of the Pacific Northwest, our campuses are immersed in nature and innovation, and surrounded by top industries.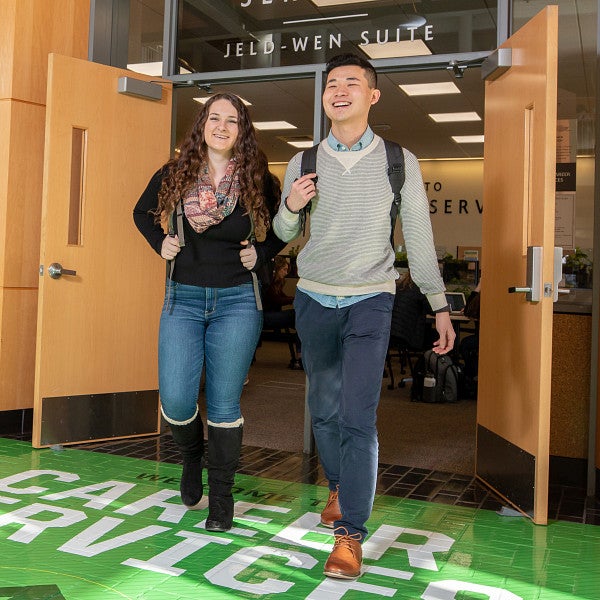 Career Readiness
At the Lundquist College of Business, we're committed to preparing well-educated, career-ready graduates. We provide career advising, resources, and support services tailored just for Lundquist College undergraduate and graduate students.
Discover meaningful connections with industry professionals through Lundquist Connect.
Explore internship and job opportunities on Handshake.
Hands-On Learning
As part of our commitment to preparing well-educated, career-ready graduates, the Lundquist College of Business boasts a "learning by doing" approach to business education. Whether it's working on a real project for real companies through one of the college's centers of excellence, participating in one of several study abroad or site visit opportunities, or competing in a Lundquist-sponsored case competition, students have access to countless hands-on, real-life learning experiences.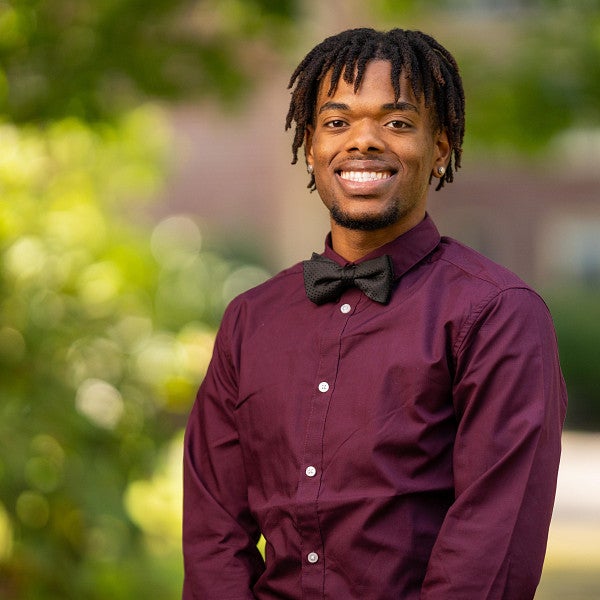 Jurell Scott
Class of 2022
"I've talked with some of the alumni, and it's nice to hear what kinds of work they did post-college, the steps they took to get to where they are, and how they got to that level. I learned people's lives go all over, and there are multiple paths to success."
What's it like to be a Duck?
Learn more about what it's like to be a student at the Lundquist College of Business.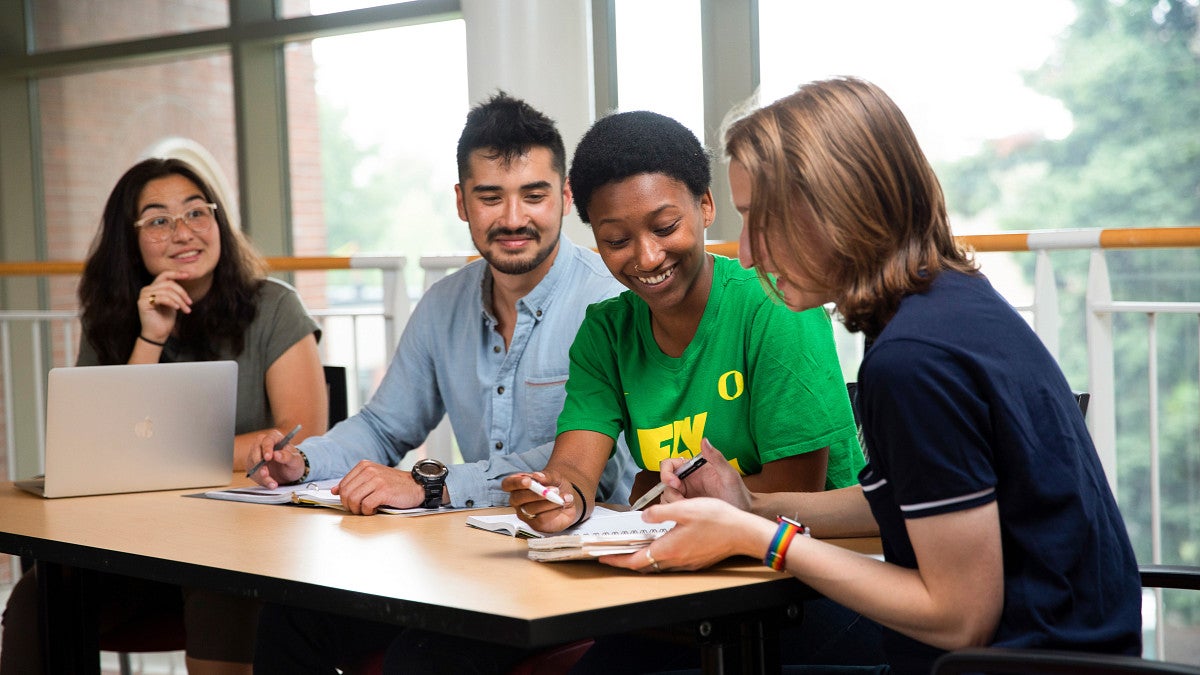 Diversity and Inclusion
An important aspect of our mission at the Lundquist College is to educate Oregon's future business leaders, which requires engaging all stakeholders in the understanding that diversity, integrity, and respect is critical for a successful organization. Our college seeks to foster a welcoming and respectful environment that allows each stakeholder—students, faculty, staff, and community members—to thrive.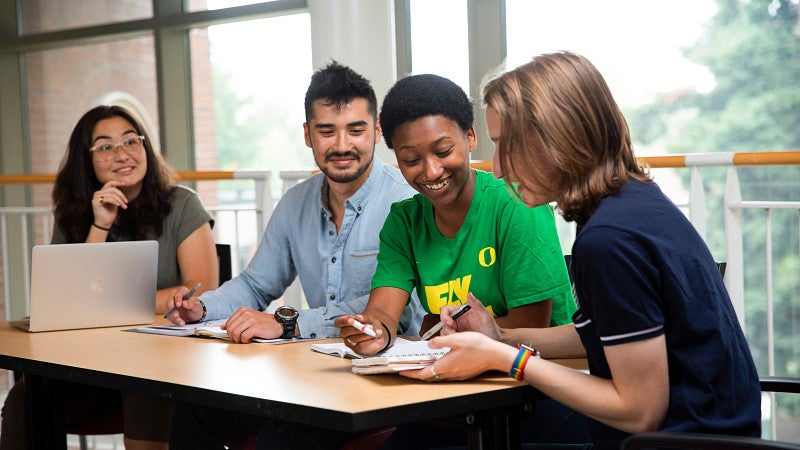 Academic Support to Help You Succeed
The Lundquist College of Business offers a wealth of academic support—from advising and tutoring to career and technology support and more—to help students succeed every step of the way.
Faculty Research
At the Lundquist College of Business, our faculty continue to impress with distinguished honors and top industry recognition for their pioneering work.
#5
FOR MANAGEMENT RESEARCH ON A PER CAPITA BASIS IN 2022 (TEXAS A&M/UNIVERSITY OF GEORGIA RANKINGS)
#19
MARKETING PROGRAM AT A PUBLIC BUSINESS SCHOOL (U.S. NEWS BEST BUSINESS SCHOOLS RANKINGS, 2023)
#55
FOR FACULTY RESEARCH PRODUCTIVITY AT U.S. BUSINESS SCHOOLS (UNIVERSITY OF TEXAS-DALLAS RANKINGS, 2021)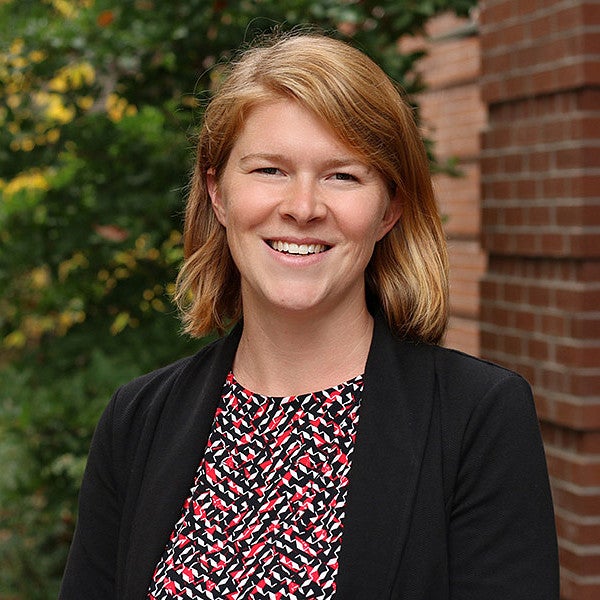 Lauren Lanahan
Associate Professor of Management | Inman Research Scholar
"Lauren is an exceptional instructor and a thought leader in the fields of economic policy and innovation. Her research in these areas is nothing short of exceptional."
—Bruce Blonigen, Edward Maletis Dean, Lundquist College of Business