No other program inspires individual distinction and deep and practical experience like the Oregon MBA.
Earn an MBA in one of four select areas: finance and securities analysis, innovation and entrepreneurship, sports business, and sustainable business practices.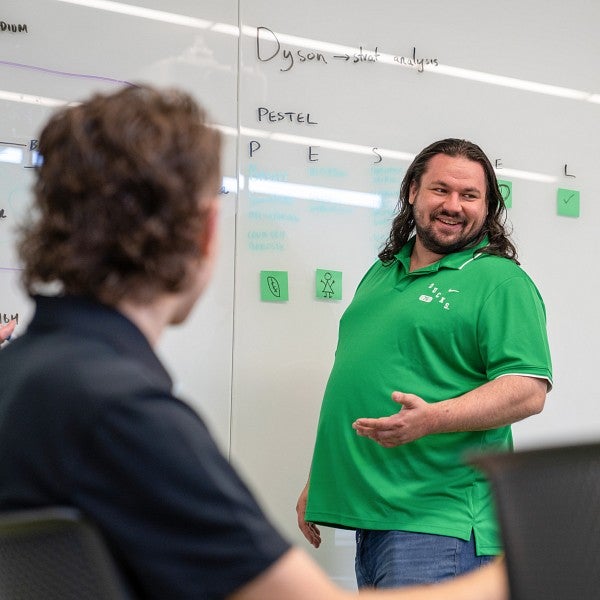 How to Apply
At the Lundquist College of Business, we offer multiple paths to earning an MBA along with a number of scholarship and funding options.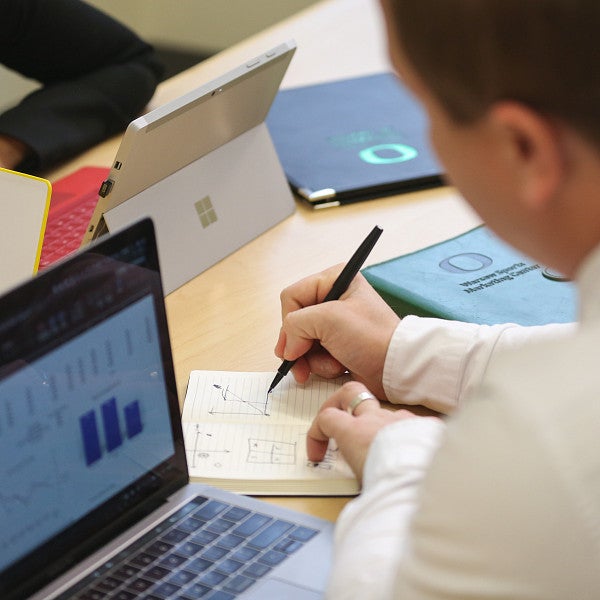 Degree Options
No matter what your goals, the Oregon MBA has degree options to meet your needs and help you achieve your career ambitions.
Discover More about the Oregon MBA
Watch the videos below to dive deeper on what sets the Oregon MBA and our specializations apart.
Join the Flock
Find out how studying business here can take you most anywhere you want to go.
Connect with an Admissions Officer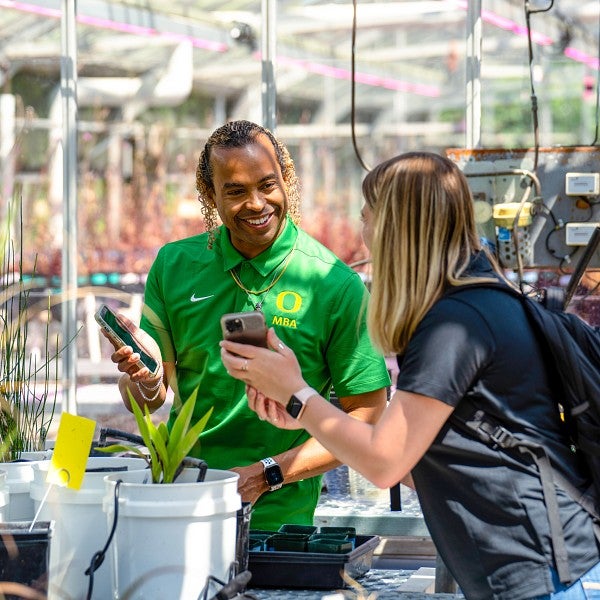 Specializations
The Oregon MBA at the Lundquist College of Business elevates and integrates core business fundamentals with the specialized skill sets of one of our four specialization areas:

International Student Resources
The Lundquist College offers a wealth of resources specifically for international students to help navigate the application process.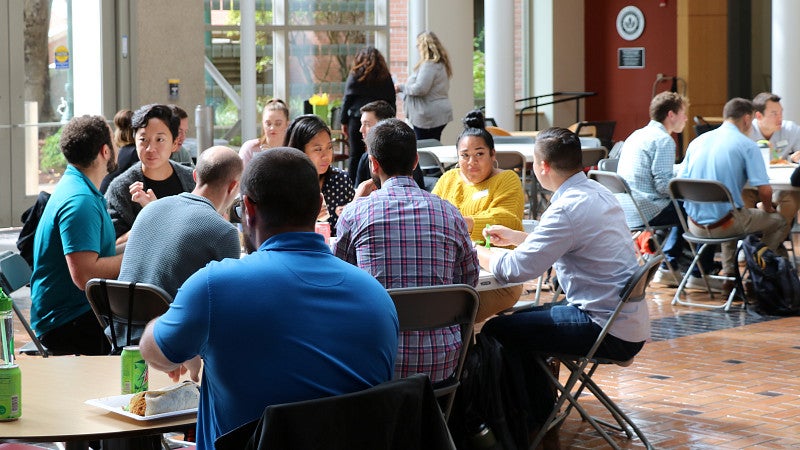 What's it like to be a Duck?
Find out what it's like to be an Oregon MBA student at the Lundquist College by attending an info session or talking with a current student. Learn about our centers of excellence, hands-on learning opportunities, career development offerings, and more.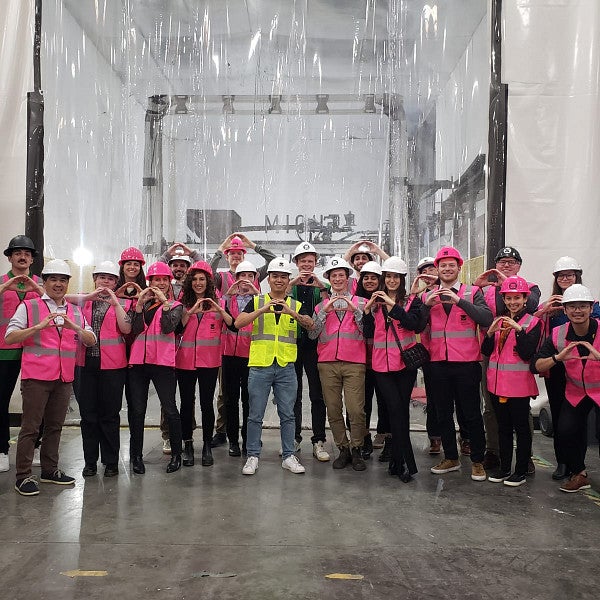 Hands-On Learning
Experiential education is a core value and competency of the Oregon MBA and a key reason why students and companies alike come to Oregon. Much of the experiential learning in the Oregon MBA program is mediated by the college's four centers. Opportunities include strategic planning projects, portfolio management, competitions, site visits and study tours, guest speakers, and more.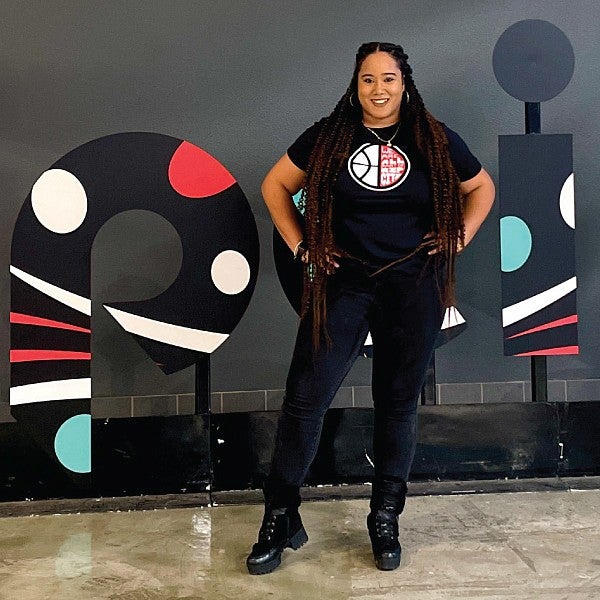 Erin Harville, MBA '22
Brand Marketing Manager, Portland Trail Blazers
"I was ready to settle for something, but the college's Warsaw Sports Business Center taught me to know my worth and make sure the role I step into matches who I am as a person. Purpose should match purpose, and I should be able to be the cool, swaggy, young professional that I am without having to shy away from my identity."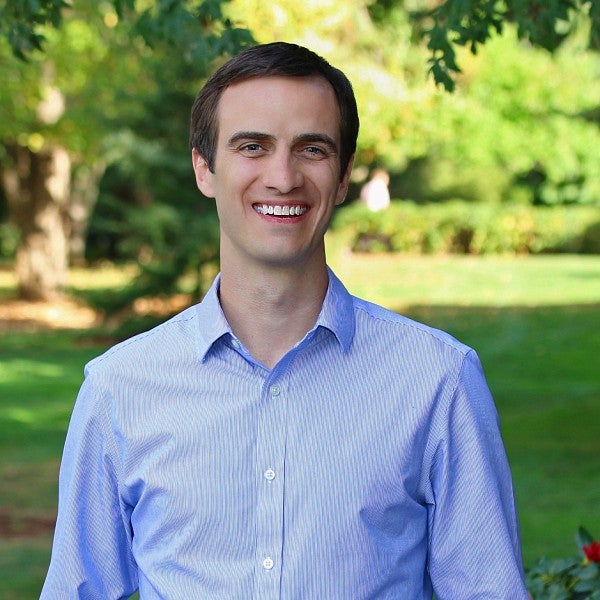 Program Faculty
David Wagner
Head, Department of Management | Associate Professor of Management | Doug McKay Research Scholar
Expertise
Work-life interface
Mood and emotion
Sleep and work
Industry and Alumni Connections
The Lundquist College of Business offers a number of ways for industry professionals and alumni to connect with current students. Whether it's through workshops and lectures, a guest speaker series, or as part of executive-in-residence programs, students benefit from these experiences as well as make important connections.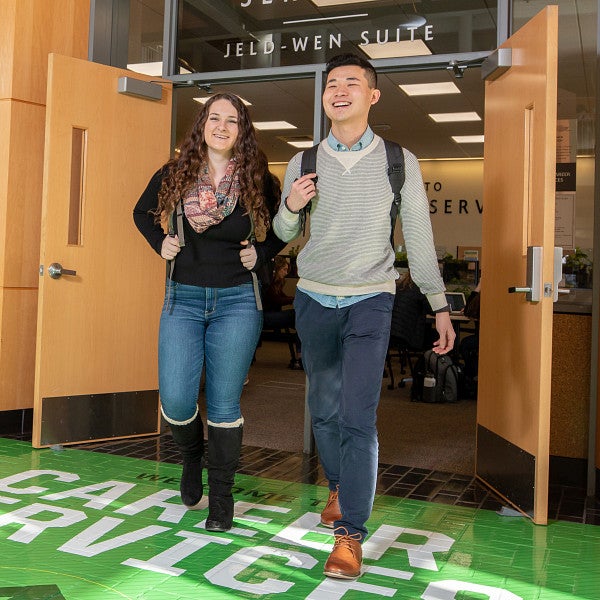 Career Readiness
At the Lundquist College of Business, we're committed to preparing well-educated, career-ready graduates. We provide career advising, resources, and support services tailored just for MBA students.
Pursue your MBA among other ambitious Ducks.
15%
Racial and ethnic minorities
9
Countries represented (excluding U.S.)
Start Your Journey Here
We are a top business school with a unique mission and vision that draws strength from our links to the Pacific Rim and the distinctive qualities of Oregon culture: innovation, sustainability, active lifestyles, financial stewardship, and respect for individuality and diversity within an increasingly global community. Situated in the heart of the Pacific Northwest, our campuses are immersed in nature and innovation, and surrounded by top industries.