Prepare to lead a Fortune 500 company, build a small business empire, market an NFL franchise, or take Wall Street by storm.
The Lundquist College of Business offers BS and BA degrees in business administration. All students who are successfully admitted to the major will complete a set of ten upper-division core courses and seven additional electives. Business administration majors can choose to pursue a general business degree or select to concentrate in one of six areas: accounting, entrepreneurship, finance, marketing, operations and business analytics, and sports business.
---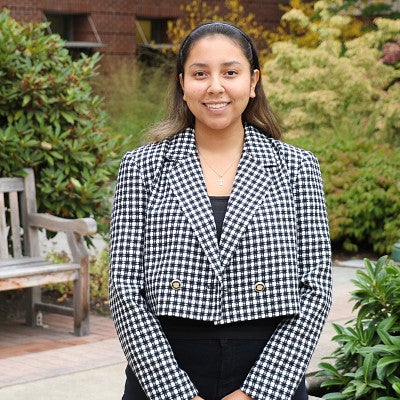 "I enjoy being a part of a community where I get to experience all parts of campus, whether it's playing alto saxophone in the marching band or connecting with females at the forefront of business at Women in Business club meetings. As a member of the Women in Business club, I had opportunities to practice networking and attend workshops to build my resume. With the skills I learned, I was able to network with a guest speaker, and as a result, gained an internship in the marketing department at the Rose Bowl."