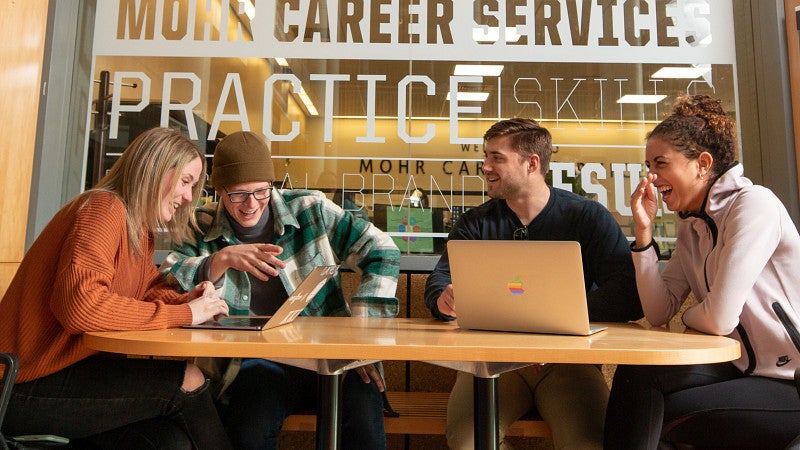 Welcome Home
As a University of Oregon business student, you will join a vibrant and welcoming community.
The Lundquist College of Business is home to more than a dozen student clubs. From the Warsaw Sports Business Club (the largest on campus) to the UO Music Industry, Women in Business Club, Innovation and Entrepreneurship Club, and more, you're sure to find like-minded students that share your passions. Plus, you can participate in the Lundquist College Flight School, a program that pairs incoming freshmen with upper-class mentors to help you navigate and discover all the college has to offer. This is all in addition to the dedicated tutoring, advising, computer labs, and career exploration opportunities available just to business students.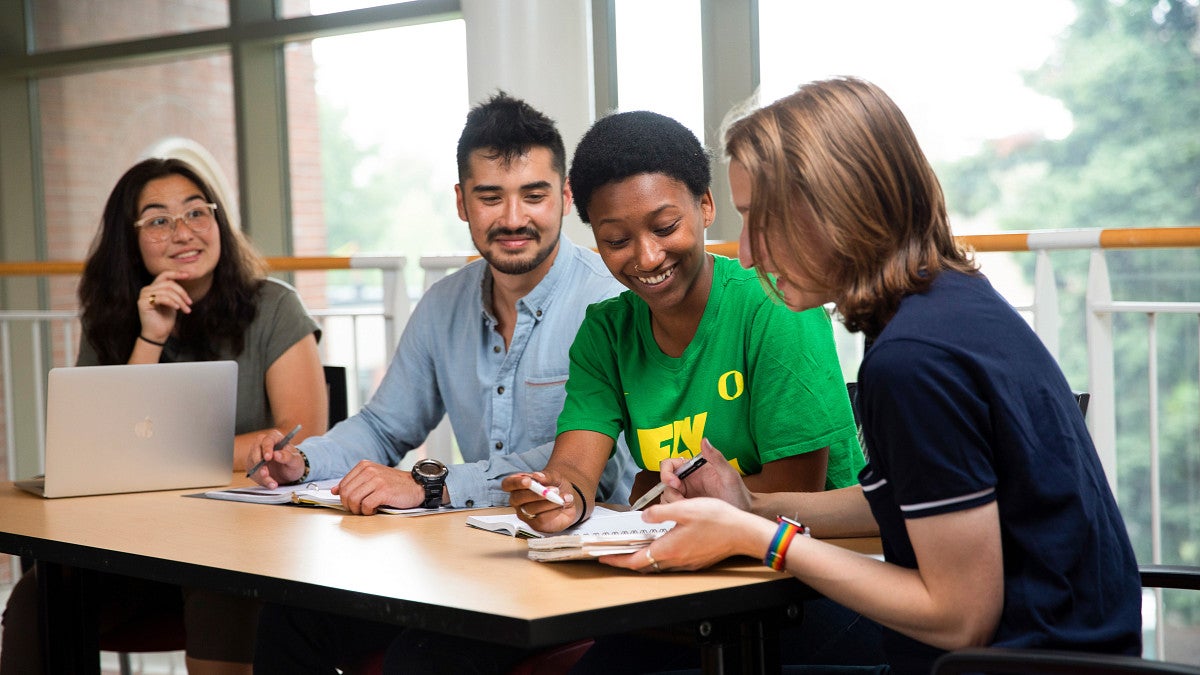 Diversity and Inclusion
An important aspect of our mission at the Lundquist College is to educate Oregon's future business leaders, which requires engaging all stakeholders in the understanding that diversity, integrity, and respect is critical for a successful organization. Our college seeks to foster a welcoming and respectful environment that allows each stakeholder—students, faculty, staff, and community members—to thrive.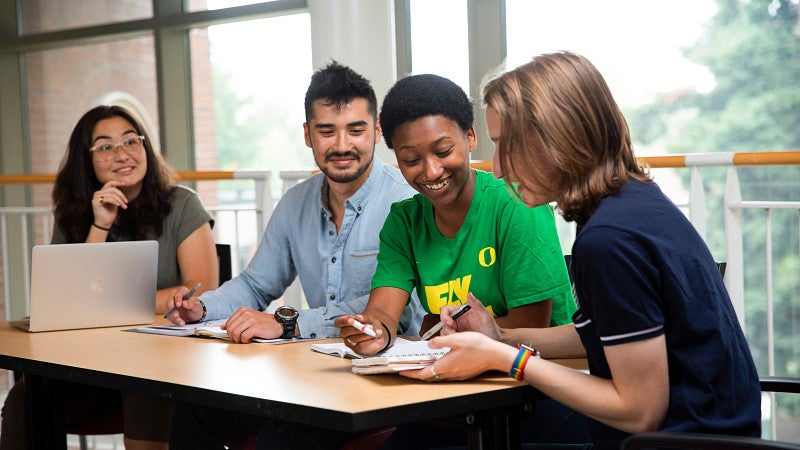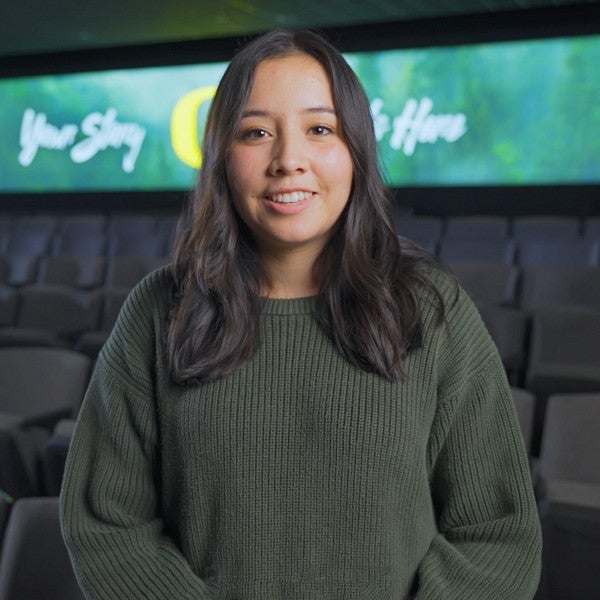 Gabby Vera
Class of 2023
"After touring the University of Oregon, from the academics to the school spirit, I fell in love with everything it had to offer... Lundquist has so many resources."
As told to The College Tour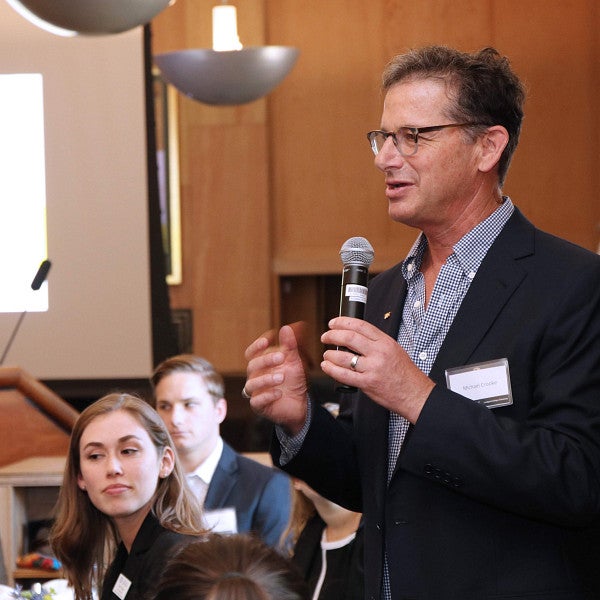 Industry Connections
At the Lundquist College, our students' paths are rich with industry connections and full of networking opportunities from site visits and guest speakers to consulting and strategic planning projects. 
Our industry partners include such companies as adidas, Amazon.com, Bank of America, Columbia Sportswear, ESPN, Hewlett-Packard, Intel, Nike, US Bank, U.S. Olympic Committee, and Wells Fargo.
Join the Flock
Find out how studying business here can take you most anywhere you want to go.
Connect with an Admissions Officer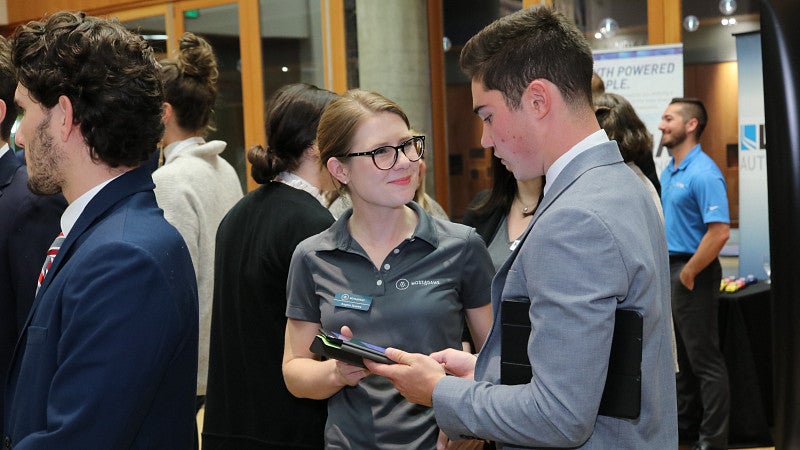 Networking
The Lundquist College hosts several networking events each year in which students have the opportunity to ask questions and chat with industry experts, UO alumni, and more.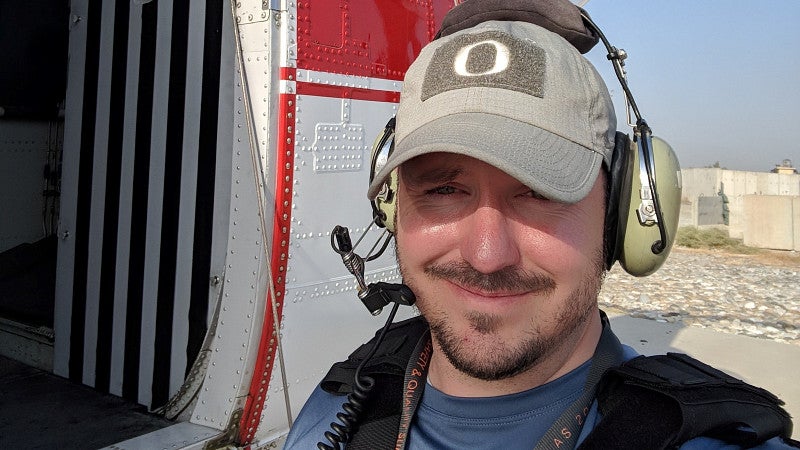 Aaron H. Larsen, MBA '19
"I found myself enjoying the social interaction and the diversity of thought and experience. The agreeing to disagree and the idea that we don't all have to be the same. It fed my soul."
What's it like to be a Duck?
Find out what it's like to be a student at the Lundquist College by attending an info session or talking with a current student. Learn about our welcoming community, student clubs and organizations, the Business Academic Residential Community, and more.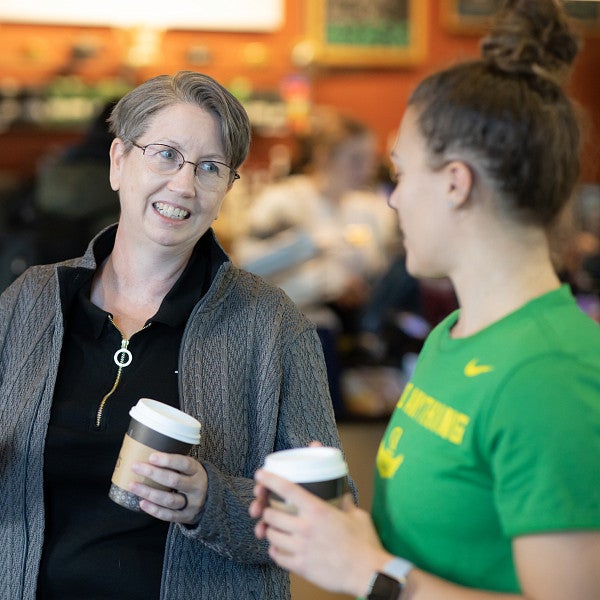 Faculty Expertise
Our highly productive faculty are talented experts in their fields and dedicated to supporting the UO's goal of advancing research.
48
PEER-REVIEWED ARTICLES ACCEPTED FOR PUBLICATION IN PAST YEAR
35
PEER-REVIEWED ARTICLES IN TOP ("A") JOURNALS IN PAST YEAR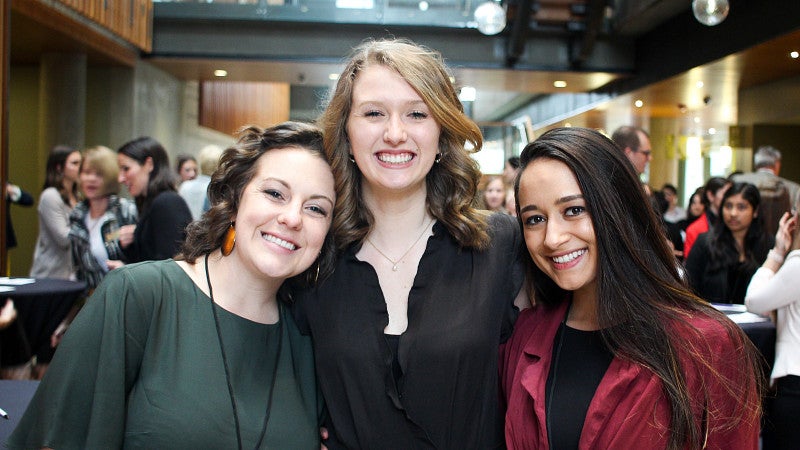 Life at Lundquist
Whether you're a new, current, or prospective student, the Lundquist College boasts a variety of experiences that foster connections, offer academic support, and help students feel welcome and connected.
Talk to a current student to hear more about these opportunities and what life is like as a Lundquist College student.
Student Clubs and Organizations
The college actively supports and encourages student participation in clubs as a vital component of the college experience. Not only do clubs give students an opportunity to interact and learn from peers, but they also provide the opportunity to bring together and apply lessons learned from various courses in a hands-on setting. Club activities include everything from organizing events, seminars, fundraising for local nonprofits, guest speakers, field trips, site visits, and career development workshops to networking and managing real stock portfolios.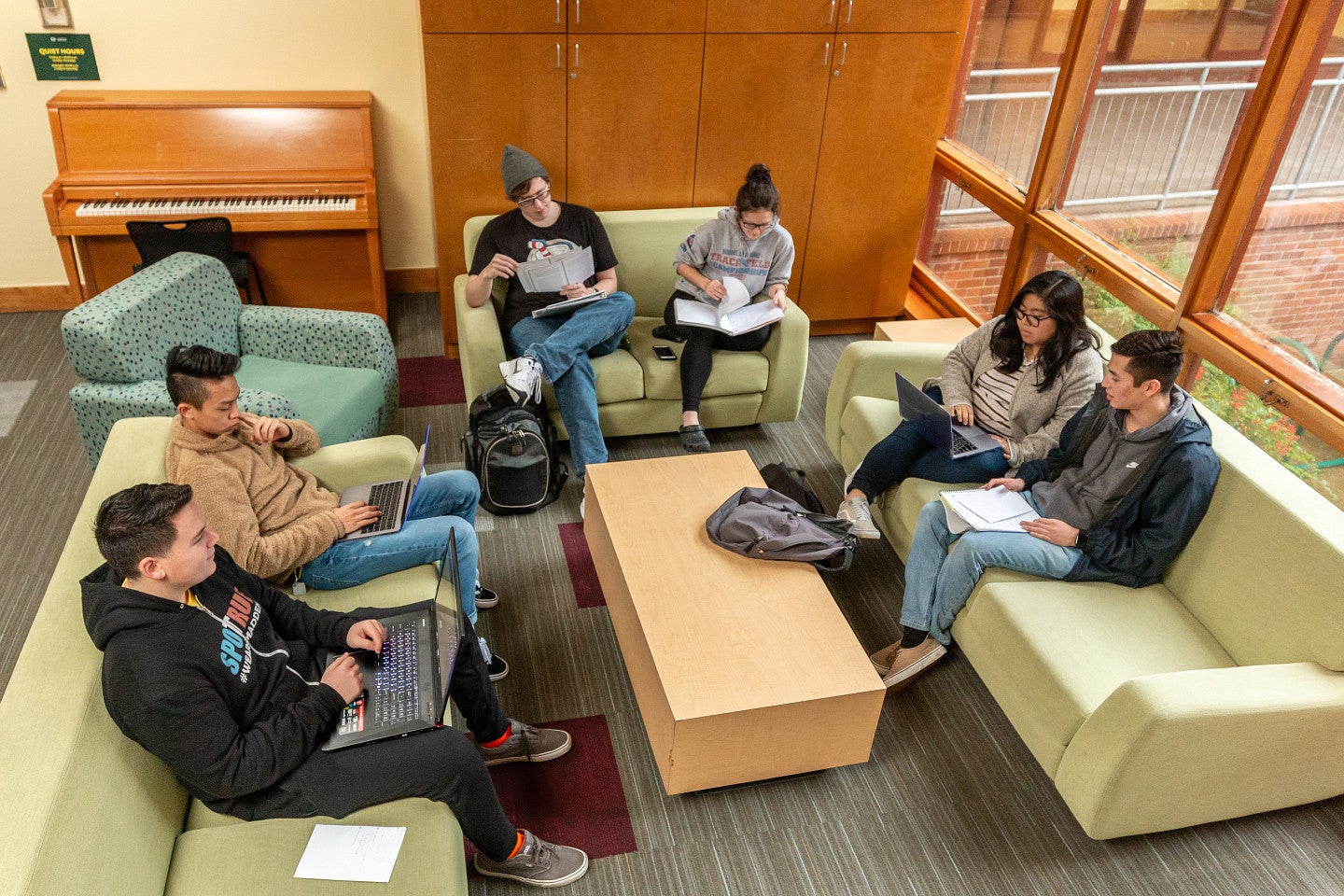 First-Year Experiences
The Lundquist College has a number of experiences designed specifically for first-year students, such as the Business Academic Residential Community (Business ARC) and Lundquist Flight School. Residents of the Business ARC live and take classes together, and have a chance to connect with each other through the Lundquist Flight School mentoring program. The flight school provides students with a social, professional, and academic campus experience that will help make connections within the college.