---
Whether it's entrepreneurship, sustainable business, organizational change, leadership, or disruptive innovations—effective management and leadership are key.
The faculty members in the Department of Management are engaged in diverse topics, research, and courses that enhance knowledge in these fields and prepare students for successful careers. They bring their insights to the classroom to help students develop the critical management and leadership skills necessary for launching new business ventures, negotiating, resolving conflicts, and managing in dynamic and changing business environments.
From undergraduate to PhD, the Department of Management offers a variety of courses designed to meet the needs of students interested in careers in management, management consulting, and entrepreneurship.
---
Management Department News
---
Faculty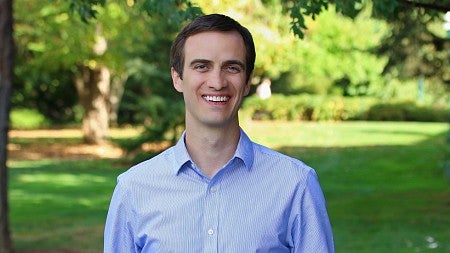 Head, Department of Management | Associate Professor of Management | Doug McKay Research Scholar
Research Interests
Work-Life Interface
Mood and Emotion
Sleep and Work
---
Management Research
11
DEPARTMENT OF MANAGEMENT RESEARCH FACULTY MEMBERS
78
ACADEMIC RESEARCH PAPERS PUBLISHED IN THE PAST FIVE YEARS
50
PAPERS PUBLISHED IN THE FINANCIAL TIMES TOP 50 JOURNALS IN THE PAST FIVE YEARS
21,510
CITATIONS OF MANAGEMENT FACULTY RESEARCH, ACCORDING TO GOOGLE SCHOLAR
---
Expertise Areas
Management faculty at the Lundquist College of Business are renowned for their research in key areas.
The Influence of the Natural Environment on Corporate Strategy
Interfirm Relationships
Development and Commercialization of Technological Innovations
The Interface between Work and Life Domain
Multilateral Collaboration
Entrepreneurship
Diversity
Fairness
Gig Work
---
Contact
David Wagner
Head, Department of Management
541-346-3413
Lundquist College of Business
1208 University of OregonEugene, OR 97403-1208
ProSem Series
The Department of Management is a collegial group and hosts a number of research-, teaching-, and outreach-oriented events. Our ProSem series is held on Fridays from noon to 1:30 p.m. and often features a visiting faculty member from another university. In addition, faculty members host a social event on the first Friday of each month, which provides an opportunity to discuss current research topics informally among faculty and PhD students.