---
The Lundquist Center for Entrepreneurship (LCE) has been a resource for innovators, entrepreneurs, and instigators since its founding in 1989.
Housed in the Lundquist College of Business, the center serves as a central node of the University of Oregon's innovation network through connections across campus and into the local community. Through programs, events, competitions, classes, and trips, the center provides activities for students to broaden their education with experiences, hands-on learning, and connections. With a strong network of mentors and alumni on the West Coast, the center provides an on-ramp to the entrepreneurship ecosystem in Oregon and beyond.
The success of the Lundquist Center for Entrepreneurship is tied to its educational philosophy of offering abundant hands on learning experiences to its students, shepherding and supporting them through the entrepreneurial process.
---
Center News
---
Startup Success Stories
One of the center's biggest points of pride is the amount and quality of startups born at the University of Oregon. Entrepreneurship students have many routes to success, including the opportunity to participate in business plan competitions to earn recognition and funding. Products by our students are on the shelves of your stores, making the news in your social media feeds, and helping people around the world.
One of the most unique headwear companies in the world.
An artisan organic condiment maker.
A first-of-its-kind fitness facility, placing gym and shower facilities in airports behind security.
---
Hands-On Learning
Entrepreneurship is a central component of business education, and the center is a hub of entrepreneurial energy, connecting students to resources, mentors, internships, and even investors. The center's hallmark hands-on learning opportunities enable you to
---
Academics
The Lundquist Center for Entrepreneurship helps guide students through the entrepreneurial process at the undergraduate level through courses supporting the entrepreneurship concentration. We also support business minors interested in starting their own business through advice and guidance on startup ventures. Students are strongly advised to begin the entrepreneurship sequence as early in their junior year as possible.
At the MBA level, the innovation and entrepreneurship specialization of the Oregon MBA will prepare you to contribute and lead. MBA students pursuing the innovation and entrepreneurship specialization are supported by the Lundquist Center for Entrepreneurship through the venture launch pathway and coursework in entrepreneurial accounting, recognizing business opportunities, and more.
---
Center Faculty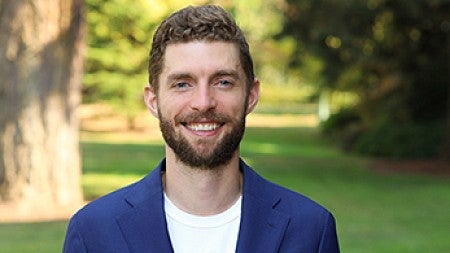 Director, Lundquist Center for Entrepreneurship
"Jeff's track record of high-level success is this space is truly second-to-none. His stamina and efficiency are emblematic of the Oregon entrepreneurial spirit and will serve our students in new and exciting ways."
—Bruce Blonigen, Edward Maletis Dean
---
Research
In addition to academic papers by our faculty, the Lundquist Center for Entrepreneurship also produces the the Oregon Capital Scan, a comprehensive analysis of the funding landscape in Oregon, designed to support entrepreneurship in the state.