---
Get ready to lead and succeed in today's multifaceted global economy.
The Marilyn C. and Gerry B. Cameron Center for Finance and Securities Analysis makes the financial world approachable and accessible by linking students with the region's financial, banking, and investment industry. Through the center, students manage more than $1.2 million in live money—through the student-run UO Investment Group and the Emerging Market Equity Portfolio—and connect with the latest research and knowledge from the college's faculty—renowned thought leaders in empirical corporate finance, mutual fund analysis, and corporate tax accounting.
Add to all this our focus on values-aligned investing and wealth management (we call it Impact Finance), and the end result is that our students graduate with a unique blend of finance and accounting skills and recognize the value of investing in and empowering companies who achieve financial gains while pursuing environmental and societal goals.
---
Center News and Research Highlights
---
Hands-On Learning
A hallmark of the Cameron Center for Finance and Securities Analysis experience is live portfolio management. Students actively manage several portfolios totaling about $1.5 million in real money invested in real markets. Other hands-on learning activities include guest speakers, site visits, and more. 
---
Academics
The Cameron Center for Finance and Securities Analysis emphasizes analytical rigor in both accounting and finance, developing a strong and integrated skill set for the variety of financial professions. Quantitative techniques are combined with theory, case analysis, and discussion to develop a complete view from both the "top down" and "bottom up" perspectives.
The Cameron Center helps ensure that every student receives a solid foundation in the financial and accounting concepts and skills that are essential for businesses to succeed globally. Undergraduate students connect to the center through the finance concentration and accounting major or by participating in the UO Investment Group. Graduate students access the center through the Oregon MBA specialization in finance and securities analysis and/or the master of science in finance program. Graduate students also have the opportunity to participate in the student-managed Emerging Markets Fund. All students use the center's network of contacts to gain access to industry executives and alumni.
---
Center Faculty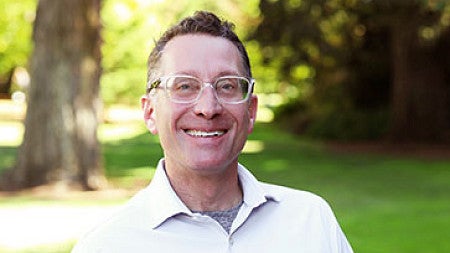 Program Manager, Cameron Center for Finance and Securities Analysis | Senior Instructor I of Finance
Affiliations
---
Research
The Cameron Center's faculty are drawn from the Lundquist College's nationally recognized Department of Finance and School of Accounting. The Journal of Financial Economics ranked the University of Oregon 21st in publishing productivity for the period 1974-2012.
The center provides funding for ongoing faculty research in leading-edge areas of academic study garnering national attention in the top academic journals. In addition, the center supplies support for data and tools for faculty members' use to conduct their research. 
The five major areas that define and structure the center's research agenda include financial reporting and disclosures; capital markets, portfolio management, and investments; effect of taxes on corporate decisions; risk management and corporate finance in a global context; and compensation, managerial incentives, and corporate governance.
---
Our Alumni Are Industry Leaders
Cameron Center alumni can be found in the offices of industry-leading companies around the world. Below are some of the companies employing Cameron Center alumni.
AKT Wealth Advisors
Amazon
American Express Ventures
Bank of America/Merrill Lynch
Blackrock
CalPERS
Citi Private Bank
Deloitte
Equitable Advisors
Employees Retirement System of Texas
Folger Hill Asset Management
Goldman Sachs
HFF
The Honest Company
Intel Corporation
Intel Capital
Jefferies
Jensen Investment Management
JP Morgan Chase
Kaiser Permanente
KPMG Corporate Finance
LPL Financial
Mazama Capital Management
Microsoft
Morgan Stanley Private Wealth
Moss Adams
Neuberger Berman
Nike, Inc.
Oregon Health and Science University
Oregon State Treasury
Pacific Crest Securities
PanAgora
pwc
RBC Capital Markets
SkanlanKemper Bard
Sunrun
TripAdvisor
UBS
Umpqua Bank
U.S. Bank
Vista Capital Partners
Wells Fargo Advisors
Wells Fargo Bank
West Bearing Investments (Ferguson Wellman)
---
Industry Partners
The Cameron Center has received support from the companies below. We welcome other firms and individuals who wish to partner with the center.
2030 Investors LLC
Castle Pines Capital
Houlihan Lokey
JFR Foundation
Kestrel Investment Management Corporation
Mazama Capital Management
PanAgora Asset Management
ScanlanKemperBard Companies
---
CFA Institute Recognized
Our MSF program boasts a CFA Institute recognized curriculum, preparing our students to sit for the CFA exam. Fewer than 150 universities worldwide are included on this exclusive list.