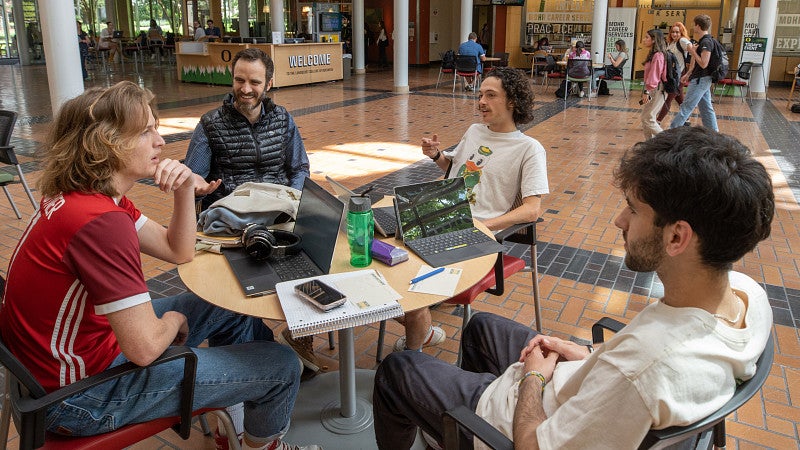 Research-Productive, Talented Faculty
The supportive research culture of the Lundquist College of Business is evident in our faculty members' work and dedication.
Our highly productive faculty members place us on the University of Texas at Dallas's Top 100 Business School Research Rankings, besting thousands of business schools around the nation and world. At the Lundquist College of Business, faculty are united in their support of the University of Oregon's goal of advancing research.
Faculty and Staff Directory
48
PEER-REVIEWED ARTICLES ACCEPTED FOR PUBLICATION IN PAST YEAR
35
PEER-REVIEWED ARTICLES IN TOP ("A") JOURNALS IN PAST YEAR
0.91
PUBLICATIONS PER TENURE-TRACK FACULTY MEMBER
Schools and Departments
The Lundquist College's schools and departments are the foundation of the college's education. Our finance, management, marketing, and operations and business analytics departments, along with our School of Accounting, deliver the disciplinary fundamentals for success and the academic excellence that advances business knowledge. Schools and departments are the primary affiliations of all our faculty members and the hubs for research activity and academic inquiry at the Lundquist College of Business.
School of Accounting
Accounting forms the core of businesses large and small. Its broader implications extend to government policy and international relations.
Department of Finance
Understanding the complexities of money and investments shape business success and have broad economic implications. An analytical eye is imperative.
Department of Management
Whether it's entrepreneurship, sustainable business, organizational change, leadership, or disruptive innovations—effective management and leadership are key.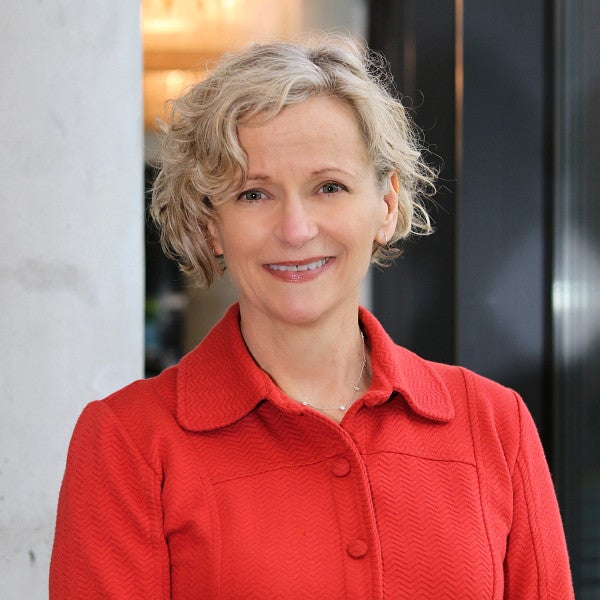 T. Bettina Cornwell
Head, Department of Marketing | Professor of Marketing | Philip H. Knight Chair
"It's probably not advantageous for marketers to promote a product in a way that has low transparency and makes a consumer have to work hard to understand the offer."
Recent Research
Lundquist College of Business faculty are renowned for their research in key areas.
Advertising
Capital Structure Decisions
Corporate Finance
Corporate Sponsorship
Effects of Taxes on Corporate Financial Reporting and Investment
Entrepreneurship
High-tech ventures
Household Finance
Innovation
Institutional Investors
Interorganizational networks
Market Capitalization of Corporate and Investor Level Taxes
Marketing
Municipal Bond Markets
Mutual Funds
Occupations and technology
Production Networks
Promotion
Public Policy
Research and development
Research commercialization
Retailing
Retirement Behavior
Services Marketing
Sports Marketing
Sustainability and Ethical Consumptions
Transaction Costs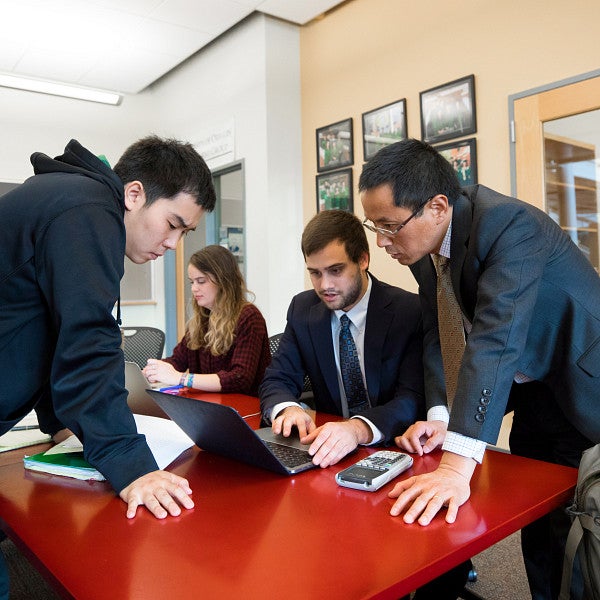 Centers of Excellence
At the heart of the Lundquist College of Business's vision and mission are our four centers of excellence. Rich in industry connections, the centers set us apart and help advance the work of our talented research-productive faculty members.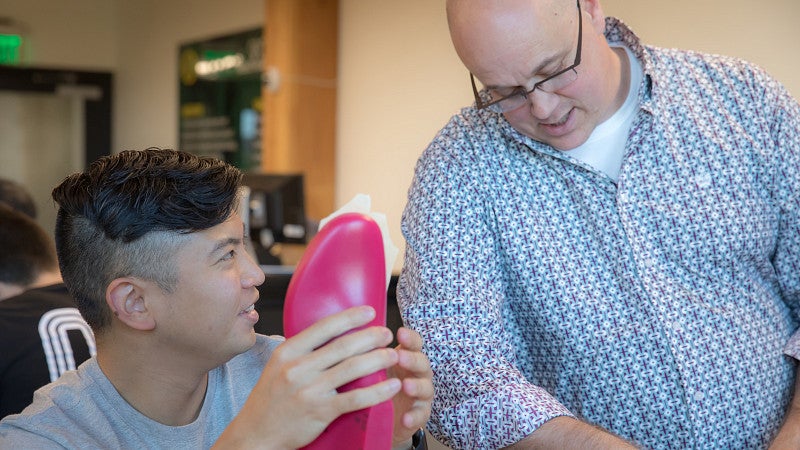 Mentorship
Lundquist College faculty are productive scholars and enthusiastic mentors, who develop close and collaborative apprenticeship relationships with our students. Faculty often coauthor scholarly papers with PhD students and can serve as their mentors for many years after graduation.
Join the Flock
Find out how studying business here can take you most anywhere you want to go.
Connect with an Admissions Officer
Faculty and Research News