It's celebration time at the Lundquist College of Business. Allow me to illustrate our truly diverse and talented undergraduate class with some numbers.
The Lundquist College of Business Class of 2016:
764 graduates
213 international students
23 countries represented
27 states represented
331 students from Oregon
128 students who are first in their family to earn a bachelor's degree
466 students also earned a minor in a field outside of business
We hope these students will commit to finding great success—not only in their careers but also in their communities. Whether it's tutoring young children, helping the elderly with their taxes, working at a local food bank, or other unselfish acts of kindness, we aspire to graduate students who live meaningful lives and contribute to the lives of others.
We know our graduates across all our programs leave our halls more fortified than when they entered, with polished skills, lasting connections, and the knowledge to achieve their life's purpose and calling.
It is my great honor to present to the world the Lundquist College of Business graduating class of 2016. Congratulations, graduates!
I would like to extend a special thank you to family and friends who have helped and supported our students on their educational journey.
Thanks also to our wonderful industry partners who give time and resources to speak at the college, facilitate job shadows and internships, and mentor students in so many ways.
Finally, a big thank you to our generous donors whose gifts close the gap for many students, allowing the world's brightest minds to receive a University of Oregon education.
Always remember, GO DUCKS!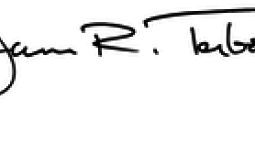 PS: The Inner Circle message will be on hiatus for the summer.