The University of Oregon Lundquist College of Business recently had the honor of hosting three superb candidates for the position of dean.
With exceptional support from the University of Oregon Board of Trustees, as well as President Michael Schill, we believe that the Lundquist College of Business will be one of the prime drivers of academic accomplishment for the UO and will continue to expand its role as a substantial contributor to statewide and regional economic activity.
Opportunities abound for enhancing innovative, collaborative, and intellectual distinction for the college, and the search firm Isaacson, Miller has delivered three individuals whose experience points to an ability to take on new and exciting challenges with rigor and aplomb.
Our process is nothing if not thorough. Bruce Blonigen, chair of Lundquist college dean search committee and associate dean for the social sciences at the UO College of Arts and Sciences, has ably led the team, which includes 11 representatives from our academic concentrations, as well as our programs, board, and advancement arms.
During their visits, the candidates" days were filled with opportunities to interact with faculty, staff, and stakeholders starting in Eugene and continuing with additional gatherings in Portland. Each candidate also held a public presentation on campus in Eugene, which were recorded and are now available for viewing.
As with most searches, each candidate brings different strengths to the table. We are confident that President Schill, after receiving feedback from all involved, will select the best candidate to help usher the Lundquist College into a new age of even greater research leadership, excellence in instruction, and student satisfaction.
In keeping with the previously announced timeline, the new dean is to take office July 1. More information on the candidates, as well as other dean searches happening at the UO, can be found on the Office of Provost's website.
Our faculty, staff, students, alumni, and friends make the spokes of a wheel of innovation in business education. Our goal is for the new dean to be a unifier, a leader, and a center of positive change for the college. We are ready to move forward boldly, and we hope you join us.
And as always, GO DUCKS!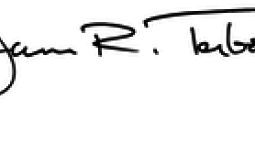 James Terborg
Interim Dean and Professor Emeritus of Management