The spring 2016 edition of UO Business: The Magazine is now online!
In this issue, we explore a first-time collaboration among UO business students and several organizations to highlight trends across the investment ecosystem of the Pacific Northwest.
Additional articles highlight our faculty members" latest research, addressing hot topics affecting business today. We also commemorate the naming of the Cameron Center, share some elite recognition for executive MBA alumni, show how marathon game creation works in Lillis, describe a student-led conference with Whole Foods and Monsanto, and more.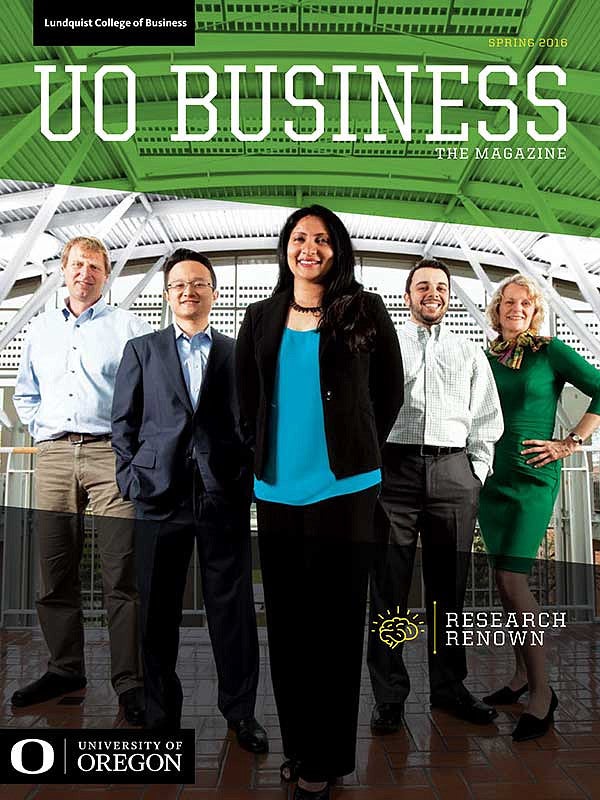 ---
Contents
Message from the Dean
Feature
Impact Investing: Localized
Research
Colors in Branding Hold Ethical Implications for Customers
The High Cost of Patent Enforcement
Balancing Economic Tradeoffs
Alumni Notes
Face of the Future